Fortnite Battle Royale's v10.30 patch has given fans what they wanted and that's the return of two of the game's most popular destination from the past.
Seasoned veterans of the free-to-play title will know that Rift Beacons have been appearing all over the map throughout the course of Season 10, with the likes of Dusty Depot and Retail Row being added back to the game having previously been removed.
While many fans might have expected all of these original landing spots to come back in one fowl swoop at the beginning of the season, they have instead had to wait for weekly updates and let the Beacons do their magic.
After two of them activated on September 10, located at both Paradise Palms and the frozen lake in the snow biome, there was no doubt in many people's minds what was happening. Of course, Greasy Grove and Moisty Mire are back – but there's a twist.
Greasy Grove
Some players had speculated that the reappearance of these points of interest would look awfully weird, given that they no longer fit the biomes in which they're located.
Epic Games, however, have just decided to melt the ice around Greasy and it actually looks pretty cool.
Moisty Palms
People might well have expected just a regular Moisty Mire to make its way back into Fortnite following the v10.30 patch, but datamines which revealed a potential 'Moisty Palms' codename earlier in the season have proven to be correct.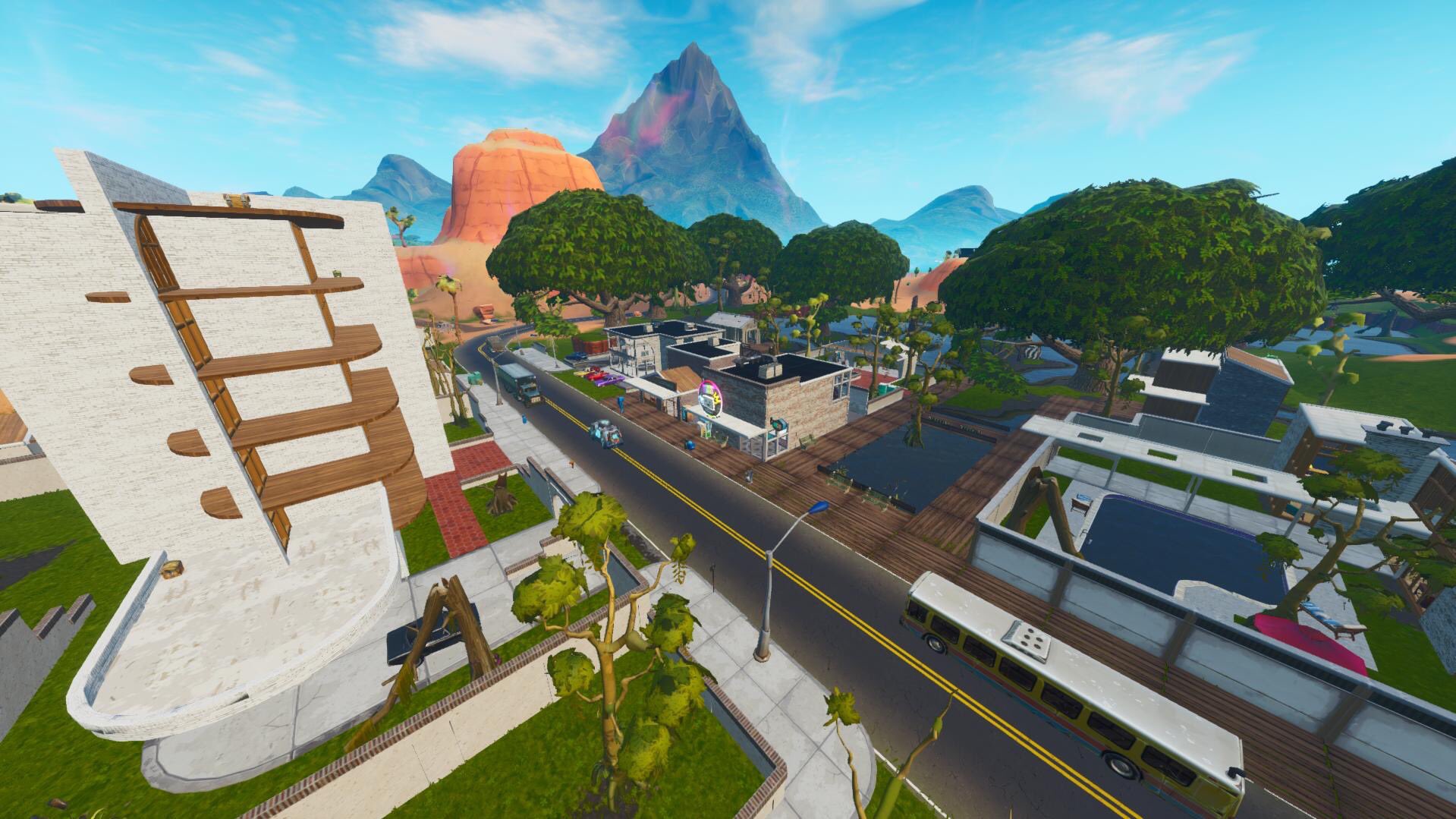 The new spot appears to be a merger between both the swamp landing spot and the place that replaced it – Paradise Palms. There's still some buildings from Paradise, but a whole lot more trees.
Fortnite map following v10.30 patch
If you would like to take a look at the whole map following the update, it can be found below. Notice the differences in the biomes as the old POIs have returned.
It's also worth noting that the Pandora Rift Zone, introduced with the Borderlands 3 crossover event, has now been removed from the map as well. That event ended on September 10.
Whether or not this will spell the end for the snow biome in the near future remains to be seen, but it could be the first domino to fall for sure. After all, the area has a landing strip with no planes, Polar Peak without a peak as it fell down and now melting ice as well.
Would you like to see it disappear? Let us know in the comments below.